Enter for a chance to win tickets to a Screening of Fantastic Beasts at the Studio Tour

Return to the Magic
An exciting opportunity awaits for fans of the Wizarding World as one lucky winner and their guest will have the chance to watch the screening of the long-awaited Fantastic Beasts: The Secrets of Dumbledore at the Studio Tour, home of the Harry Potter films.
Guests will join us at the Studio Tour on 8th April 2022 from 3pm to explore the authentic sets, props and costumes from the Harry Potter film series, and enjoy complimentary hot food and a Butterbeer ahead of the Fantastic Beasts: The Secrets of Dumbledore Screening.
Can this experience get even more magical? You bet! Guests will be introduced to the brand-new film by Head Prop-Maker on the Fantastic Beasts and Harry Potter films, Pierre Bohanna. The screening will take place at the same time as the UK theatrical release on 8th April.
UK RESIDENTS AGED 18+. Starts 28/03/22 at 10.00 GMT and ends 05/04/22 at 23.59 GMT. T&Cs apply.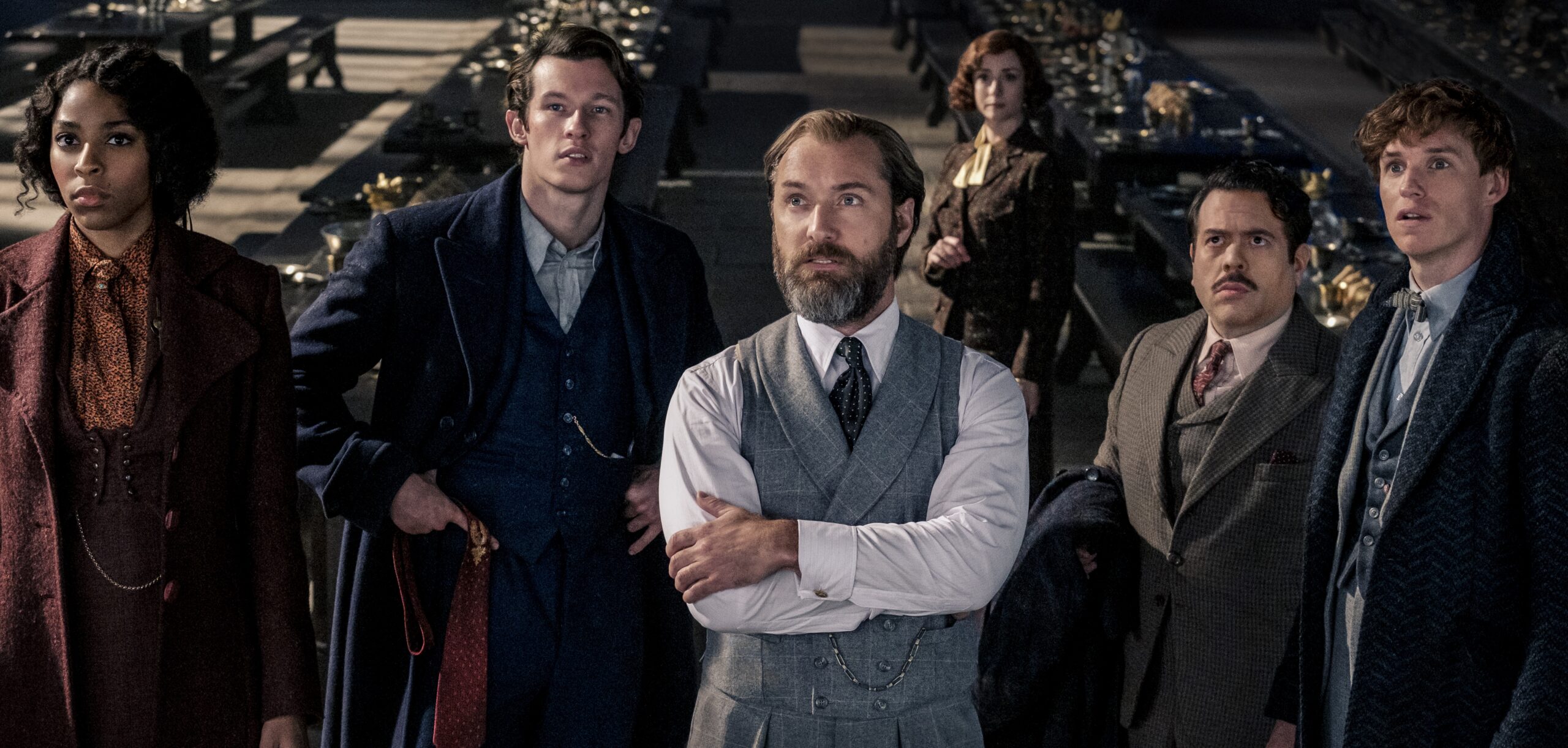 This competition is now closed.
---
Frequently Asked Questions

When and how will I find out if I've won?
Answer

The competition winner will be contacted via email on 6th April 2022, using the email address supplied on the entry form.
---
When does the competition close?
Answer

The competition closes on 5th April 2022 at 23.59 GMT.
---
When and what time will the event take place?
Answer

The event will take place on Friday 8th April from 3pm until 11pm.
---
Can I purchase tickets for the event? 
Answer

Tickets for Fantastic Beasts: The Secrets of Dumbledore Screenings at the Studio Tour can be purchased here.
---
Is transportation included in the prize?
Answer

A return journey on the shuttle bus from Watford Junction train station is included as part of the prize. Event tickets need to be shown when boarding the shuttle bus. Shuttle buses will be running approximately every 30 minutes across the day of the Event until 11:30pm, when the final shuttle bus will be departing for Watford Junction train station.