A gift ticket is the ideal treat for someone special to visit the Studio Tour, choose from a printed souvenir gift ticket or for a present in a hurry, gift e-tickets are emailed on the same day. Gift tickets are undated so the Harry Potter fan in your life can choose the date that suits them by redeeming their gift online, subject to availability.
Souvenir Gift Ticket
The lucky recipient will receive a Studio Tour gift ticket letter in the post, inspired by the iconic Hogwarts Acceptance Letter. Once opened, the letter will detail how to redeem tickets and includes a personalised message.
Gift E-Ticket
Deliver your Studio Tour gift tickets via email, with our gift e-tickets. You will just need to enter the recipient's name during the booking process, this will be printed on each e-ticket, along with a personalised message.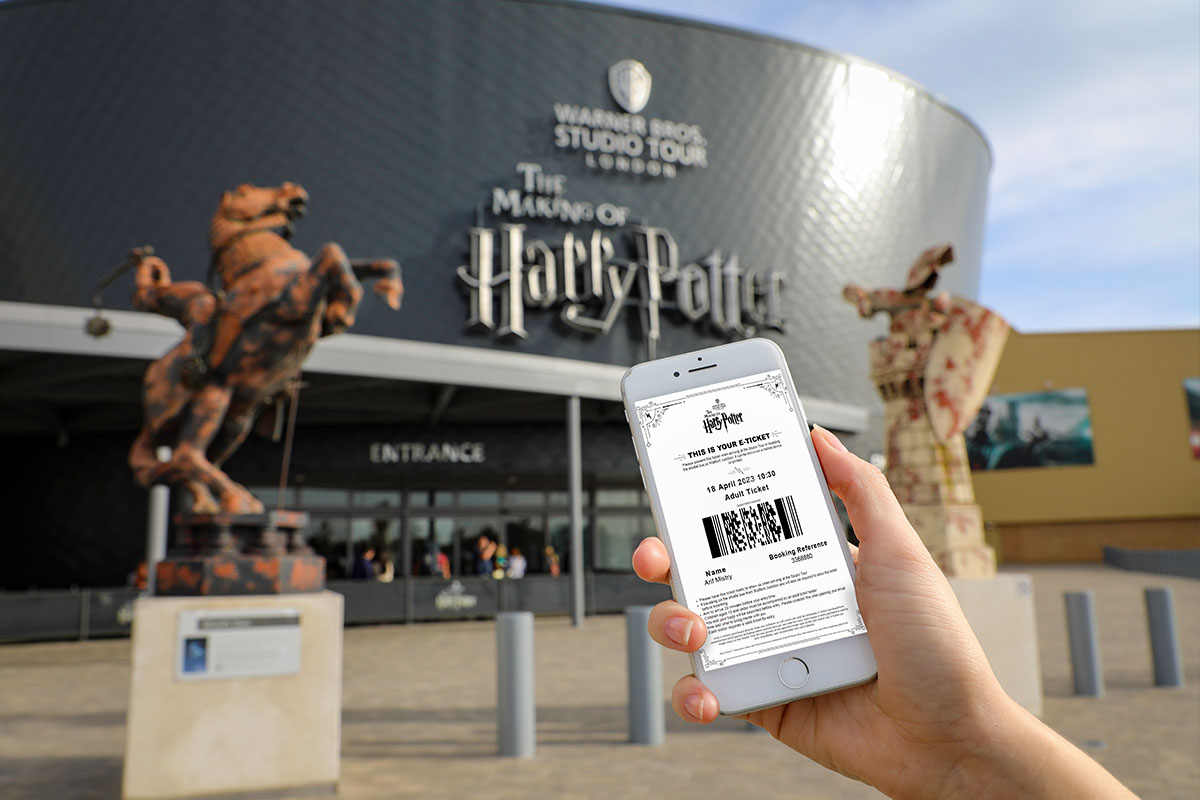 Frequently Asked Questions
Are gift tickets posted in plain envelopes? I don't want to spoil the surprise.
Don't worry – your secret will be safe with us as all gift tickets are posted in plain wrapping. Please note that the name which is entered under 'delivery details' will appear on the envelope.
Can I book more than one souvenir ticket per booking?
Multiple Studio Tour tickets can be purchased on one booking, however only one souvenir ticket will be sent out per transaction.
When do gift tickets expire?
Gift tickets are undated and the recipient will need to redeem within 12 months from date of purchase. Please note, the tickets need to be booked by the expiry date, but the visit can be after this date.
I have a gift ticket. Do I need to book a date and time slot?
Your gift ticket confirmation letter or email will tell you how many people your gift ticket is valid for. The recipient named on this confirmation can redeem online, or call our Visitor Services Team on +44 (0)800 640 4550 in order to reserve a date and time to visit.