Discover the Dark Arts
Friday 23rd September – Sunday 6th November 2022
Back by popular demand, Dark Arts returns to the Studio Tour in 2022. Step into the iconic sets from the Harry Potter film series in a spookier setting as we dim the lights and set the stage especially for Hallowe'en. Here's a taster of what you can expect to see during your visit…
Hallowe'en at Hogwarts
Experience Hallowe'en as if you were a Hogwarts student, by stepping into the Great Hall with over 100 pumpkins floating above a spooky feast, as seen in Harry Potter and the Philosopher's Stone. During filming, the Propmaking Team carved the pumpkins each to have their own unique design.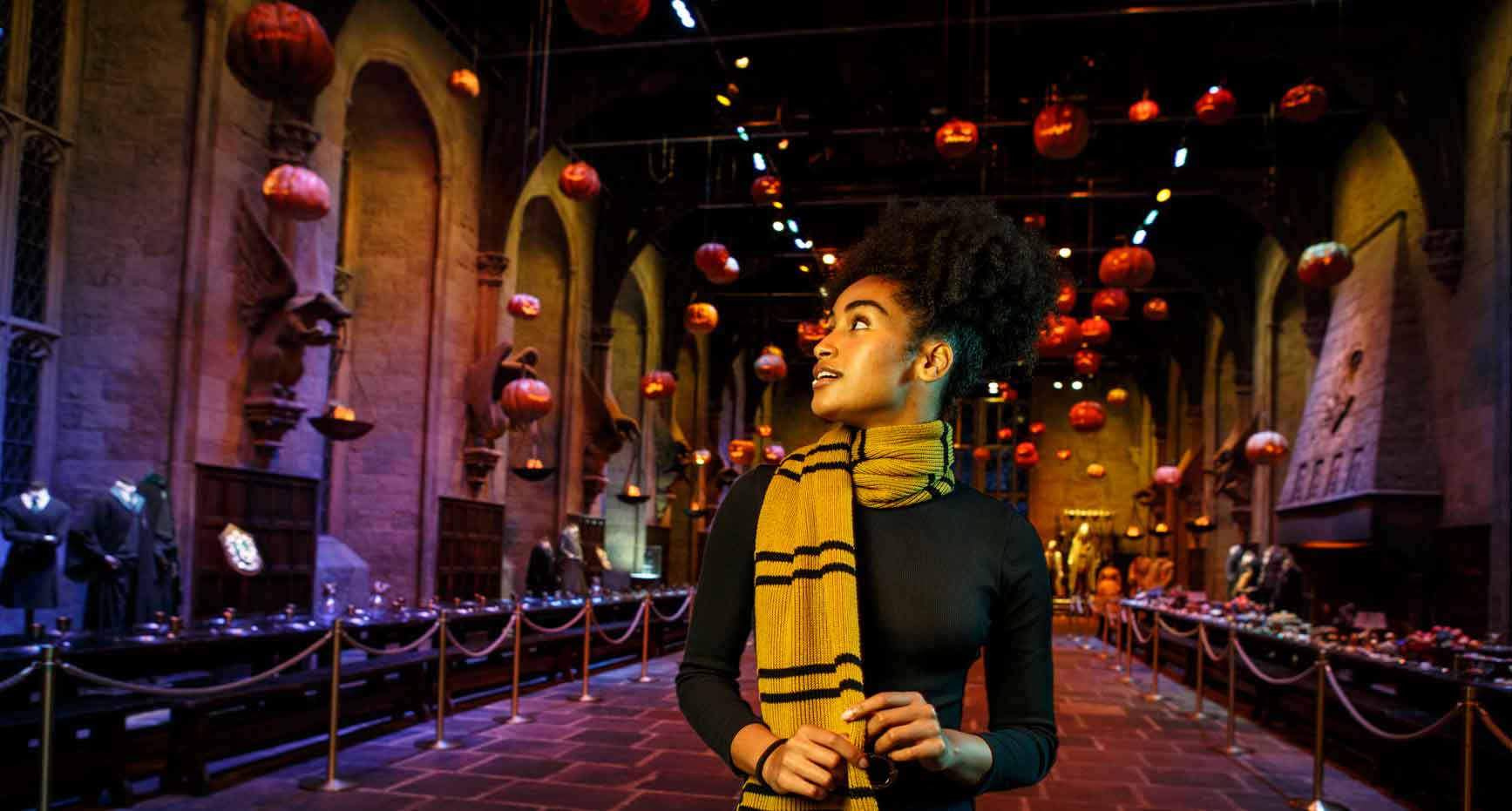 Defence against the Dark Arts
For the first time this year, visitors to the Studio Tour will discover the secrets behind the Riddikulus spell as a selection of props from Professor Lupin's Defence Against the Dark Arts class will be on display, including the Boggart wardrobe and the Vulture hat donned by a Boggart in the shape of Professor Snape.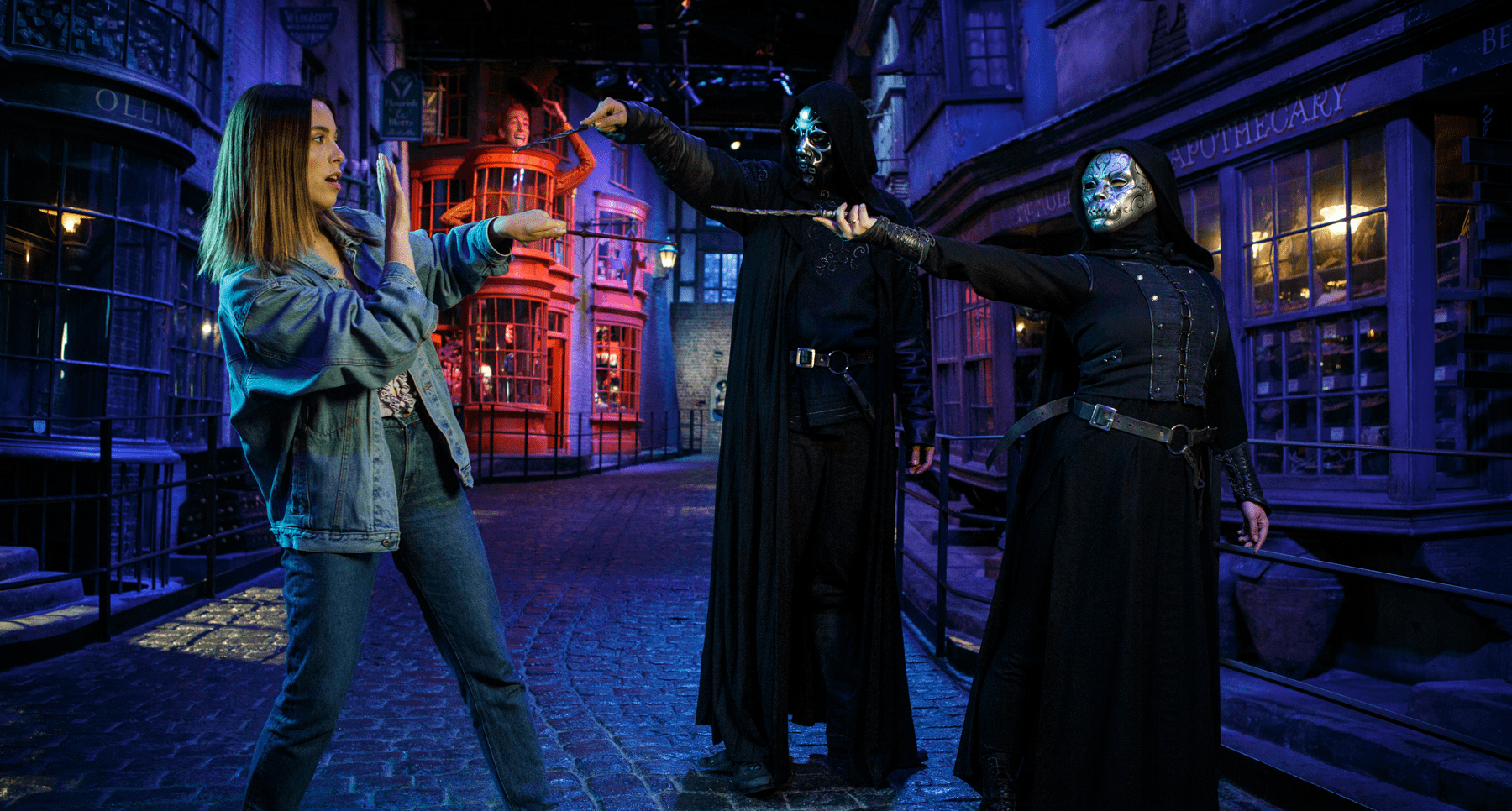 Follow The Dark Mark
The symbol of Lord Voldemort and his Death Eaters will be projected throughout the Studio Tour for you to discover during your visit. Look out for the Dark Mark between the imposing trees of the Forbidden Forest or hidden within the turrets of the enchanting Hogwarts Castle model.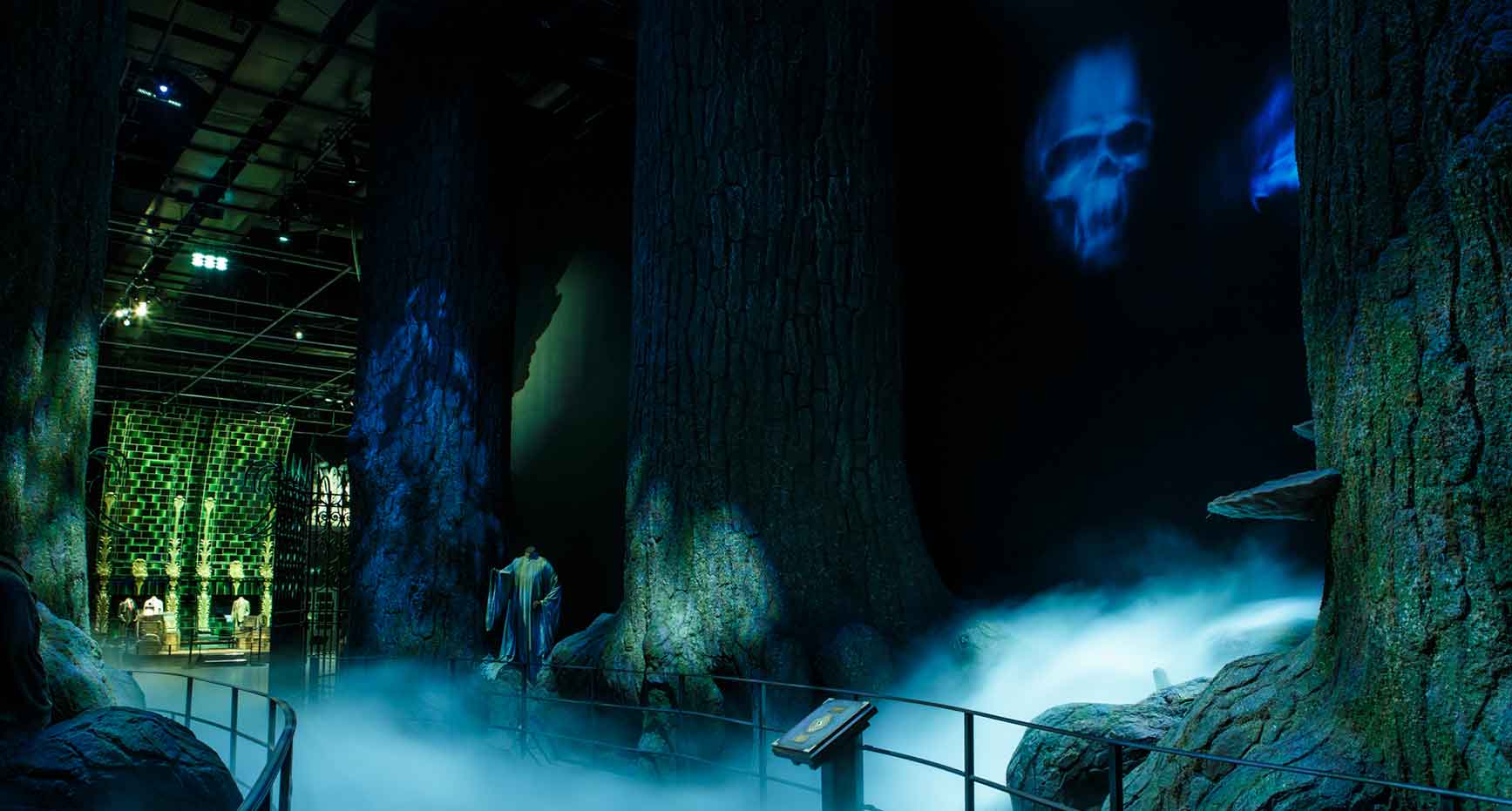 Learn Wand Combat
Look out for the Death Eaters' procession through the Studio Tour in a menacing display, showcasing the authentic costumes seen on-screen. Get ready to learn wand combat moves in an interactive display featuring routines from Paul Harris before joining forces to practise your spells on Death Eaters. Paul was the Wand Choreographer from Harry Potter and the Order of the Phoenix to Harry Potter and the Deathly Hallows – Part 2 and describes the importance of wand combat as a 'physical element to casting a spell, because otherwise what makes one wizard better than another?'
Ready to book?
Go behind-the-scenes and experience a magical day out with no tricks and all treats. Tickets are available now and all extra features are included in the ticket price.
Tickets must be booked in advance.