THE STUDIO SHOP
Our Studio Shop offers a range of specially selected collectible items, replica wands, confectionery, apparel and much more.
A valid ticket for the date of your visit is required to visit the Studio Shop.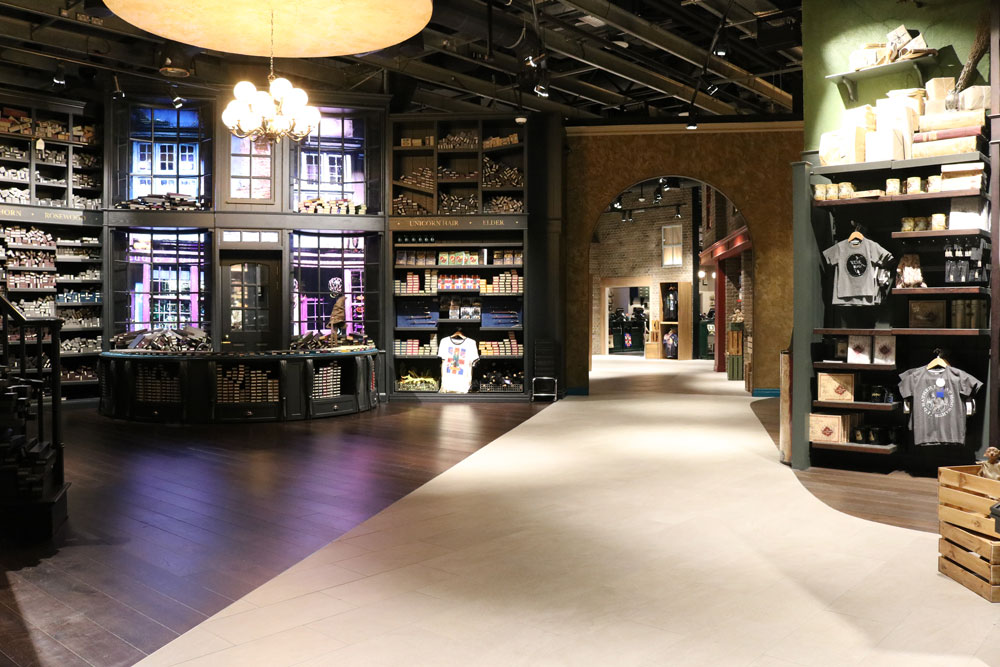 THE FORBIDDEN FOREST SHOP
The Forbidden Forest Shop is home to an exclusive range of seasonal items, regularly updated and refreshed to coincide with new ranges or the current feature at the Studio Tour. The shop is currently showcasing our brand-new Christmas range!
Please note, items in the Forbidden Forest Shop may not be available to purchase in other shops in the Studio Tour.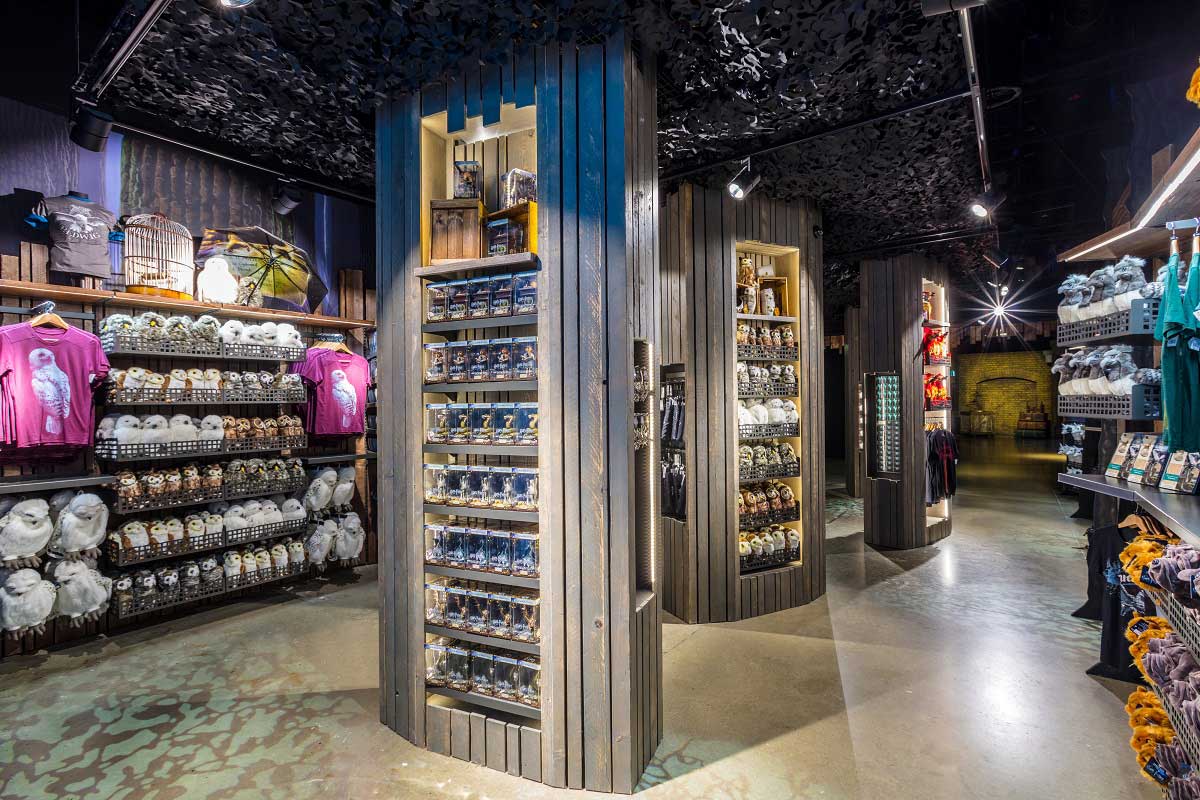 THE RAILWAY SHOP
After stepping on to Platform 9 ¾, take the chance to explore our Railway Shop full of souvenirs, gifts, homeware, apparel and more. Look out for Peppermint Toads or a Chocolate Frog for your journey home.