◀︎ Back to 'Studio Tour At Home'
Do you know what costume distressing is? Think of the meaning of the word 'distress' or 'distressing' and see if you can guess what this could mean in relation to costumes in a film.
Imagine some of the battle scenes in the Harry Potter films. If you can, watch the scene in Harry Potter and the Philosopher's Stone when Harry must defend himself from You-Know-Who. As you watch the scene, try to create a timeline of events and note down anything you notice about the costume as the storyline develops. How did the costume change?
As the action happens, the costumes become more damaged. Look at the costume closely and think about the story being told.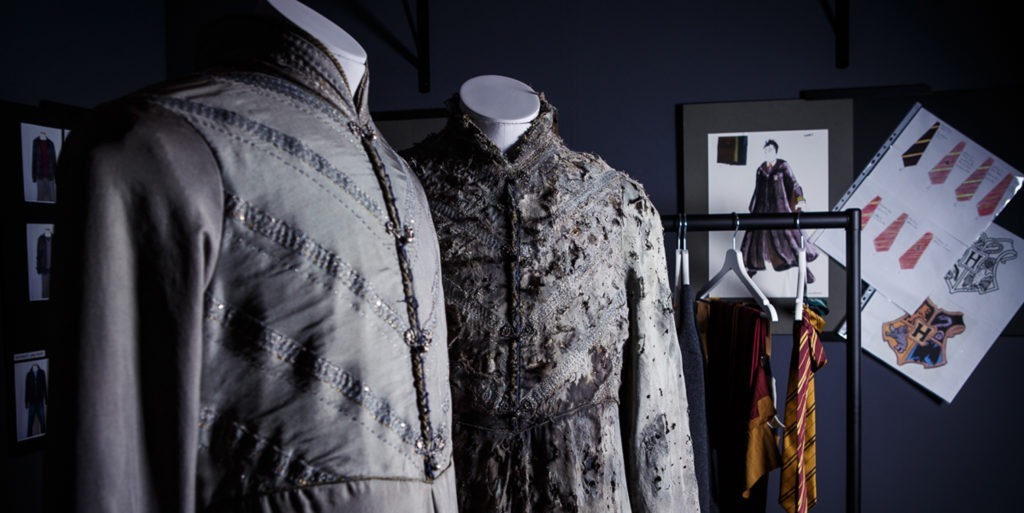 Costume breakdown artists use different methods to 'age' a costume or make it look like it's been involved in a battle sequence, such as:
A spray bottle filled with water and instant tea granules to create sweat.
A sprinkling of flour to create dust.
Shoe polish to create greasy dirt.
Scissors to cut holes into the clothing
Sometimes, they will even use sand paper and cheese graters rubbed against the material to make an item look torn or threadbare.
Download our activity sheet to design a costume for yourself and annotate your design to show where and how the wear and tear occurs.
Add fabric swatches and design ideas to create your character and share your results with us by tagging @wbtourlondon on Facebook, Twitter and Instagram.
Please note, adults should supervise children with this activity.