◀︎ Back to 'Studio Tour At Home'
Add a touch of the Potions Classroom set to your home with your own potion jars!
You'll need:
An empty jar or bottle with a lid.
Some unusual, unused items from around house e.g. sticks, broken toy, ribbon, scrap paper (these are going to be the contents of your potions jar).
A label for your jar or bottle.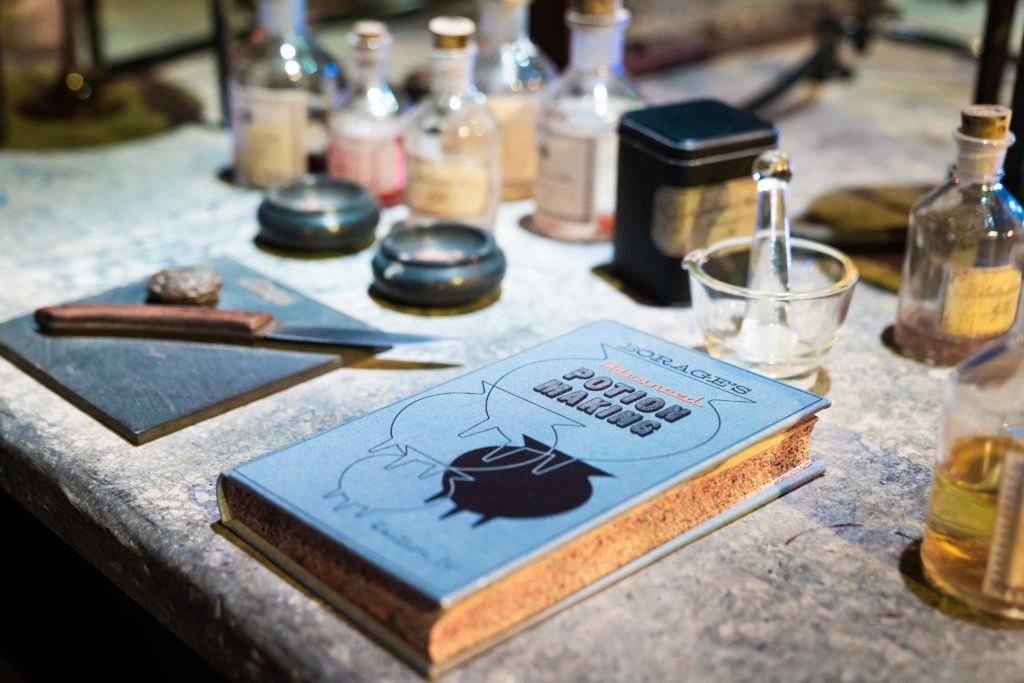 Gather your 'ingredients' and decide how you'd like to display them inside the jar, to make the contents more magical you could paint them. Once you are happy, place the items into your jar or bottle.
Put the lid on your jar or bottle, add your label and give your potion a name!
Share your completed potions by tagging @wbtourlondon on Facebook, Twitter and Instagram.