New Summer Feature
Brand new for 2023, Discovering Hogwarts will take place between 2nd May – 4th September
Just like a Hogwarts student would, the Studio Tour will celebrate its 11th year with an invitation to Hogwarts School of Witchcraft and Wizardry. Brand new for 2023, you are invited to explore Harry's early years at Hogwarts with some of your favourite scenes brought to life.

Candles In The Great Hall
For the first time since filming, over 400 floating candles will adorn the enchanted ceiling of the Great Hall, giving you a chance to step into the set just as the cast would have seen it during Harry Potter and the Philosopher's Stone. During filming over twenty years ago, real, lit candles were used for the scene. However, for the safety of the cast and crew, Producers decided to add them later during post-production. For this special feature, the candles (which have been adapted by the talented Special Effects Department to use a light effect instead of a live flame) have been hung with over three miles of wire.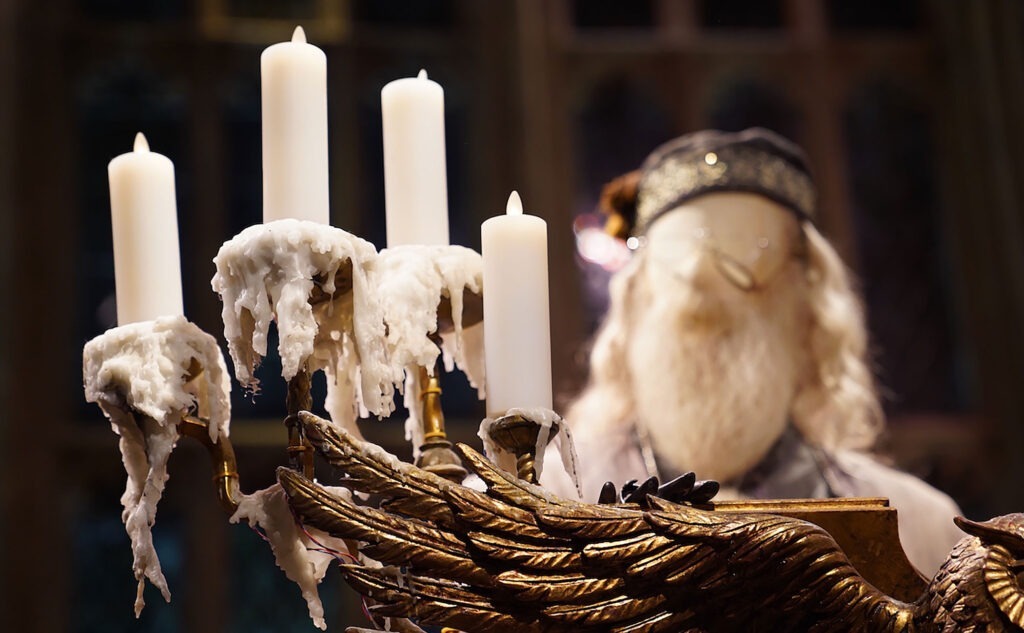 Wingardium Leviosa
During the feature, you will discover the secrets behind one of Harry's first experiences of magic; Professor Flitwick's Charms class. In a live demonstration, you are invited to try your hand at Wingardium Leviosa and see how filmmaking techniques were used to bring the spell to life. Created using practical effects, rather than CGI, the magic was as simple as stringing a feather onto a fishing line. A technique described by Special Effects Supervisor, John Richardson, as ''going back to the silent movie era."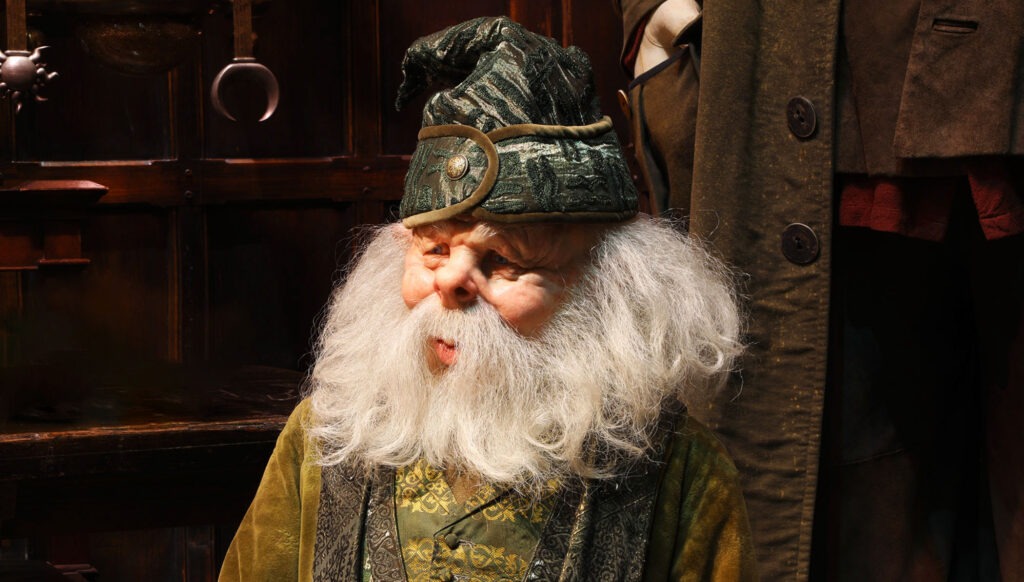 All Things Rubeus Hagrid
Among the first wizards Harry meets was beloved half-giant Hagrid. While actor Robbie Coltrane stood at 6ft, he was not quite tall enough to portray a half-giant. During many scenes, 6ft 10" England rugby player Martin Bayfield was used as a body double fitted with stilts and a prosthetic head to achieve Hagrid's towering height. During Discovering Hogwarts, a live demonstration of this process will show you how the half-giant was brought to life right in front of your eyes.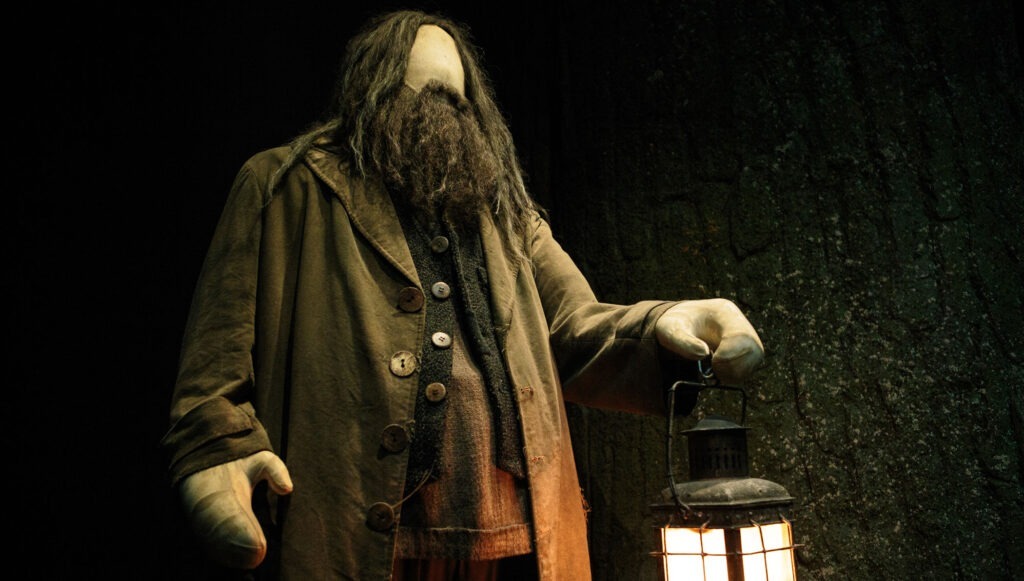 Get Hands On
Interactive experiences throughout the feature will tell the story of Harry's first experiences in the Wizarding World. You are invited to get hands on and create an origami 'Sorting Ceremony' chatterbox to take away.
Free Activity Passport
Grab a free Activity Passport from the lobby when you arrive and collect themed stamps as you make your way around the tour. Test your Harry Potter trivia throughout the Studio Tour to reveal a magical password which can be used to redeem house points for your chosen Hogwarts house. Don't forget to scan the QR code on the back of your passport to keep up with the daily results!

Ready to book? Just swish and flick!
Go behind-the-scenes and experience the filmmaking magic. Tickets are available now and all extra features are included in the ticket price.
Tickets must be booked in advance.